Past Events
Subscribe to posts
This Career fairs provide employers and job seekers with prime opportunities to converse, exchange in 
formation, network and expose themselves to a larger 
professional field through various forms of employment.  Such opportunities and positions include Co-Op, internships, full-time, part-time, contract work, training, etc.
Date: Thursday, May 14, 2015
Location: Mattamy Athletic Centre at the Gardens 50 Carlton Street, Toronto, ON M5B 1J2
Hours: 10:00am - 3:00pm
Possible attendees:   Hundreds of attending engineering professionals, broadening from all engineering fields from following organizations:
American Society of Mechanical Engineers (ASME) Ontario

Institute of Electrical and Electronics Engineers (IEEE) Toronto, Hamilton and

Kitchener-Waterloo

Ryerson University

Society of Tribologists and Lubrication Engineers (STLE) Toronto Section

Professional Engineers of Ontario (PEO)

Chapters throughout the GTA and Ontario

Women in Engineering (WIE) Ryerson

Women in Aerospace (WIA)

Society of Manufacturing Engineers (SME) Toronto

Institute of Industrial Engineers (IIE) Toronto

Canadian Society for Bioengineering / Société Canadienne de Génie Agroalimentaire et de Bioingénierie (CSBE-SCGAB)

Consulting Engineers of Ontario (CEO)

American Society of Heating, Refrigerating, and Air-Conditioning Engineers (ASHRAE) Hamilton

Canadian Society for Civil Engineering (CSCE)

London

Universities and Colleges Alumni 
Registration:
Closed.

A fee of $60 (tax included) per attendee will provide:

10' wide by 10' area

One 6' draped table and chairs

One electrical outlet

Parking for vehicle

Breakfast and lunch

Hand sanitizers and bottled water distributed to you throughout day

Link to your web-site from participants web-site
Registration Fee Payment:
Upon confirmation of your attendance at the fair a confirmation email will be sent and an invoice will be generated and e-mailed to the person who registered. The only accepted method of payment will be credit card.
Questions: Contact
Anton Dubov -  dubova2@asme.org - 416-671-8997
Promotions:
A promotional web-page for professionals is created with information you provide about your organization and with a link to your web-site. A broadcast email with a link to this promotional web-page will also reach engineering societies and networks such as ASME, Ryerson, IEEE Toronto and Hamilton, PEO Chapters throughout the GTA, STLE, WIE, WIA, CEO, CSBE-SCGAB, ASHRAE Hamilton, CSCE London and Universities Alumni; reaching the attention of tens of thousands of Ontario's engineering professionals.
Directions to Ryerson
Please see the Ryerson website for details:
Parking:
Details will be provided at a later date.
Unloading and Setup:
Display set-up between 8:00am and 10:00am on the day of the fair.

And Disassemble between 3:00 pm and 5:00pm on the day of the fair.

Elevators are available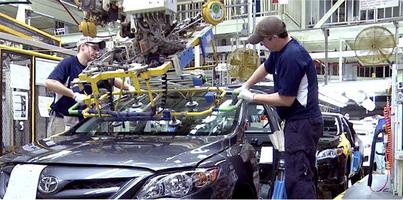 Ever wonder what goes on behind the scenes of assembling and testing brand new cars and SUVs prior to shipping and sales?  Ever think about the technical work, welding and robotics that goes behind a world class automotive body shop?  Well here's your chance to find out!
ASME Ontario Section is proud to present a "Toyota Motor Manufacturing Canada Inc. (TMMC) Plant Tour"!  On Thursday, November 7, 2013, we will go behind the scenes of this internationally-known, prestigious automotive assembly facility in Cambridge, Ontario and have a firsthand viewing of how a Toyota vehicle is put together.  So feel free to join us and invite family and friends as well for this amazing experience (Children must be 8+ years of age and accompanied by an adult).
Upon Arrival at TMMC, visitors are welcome to browse their state of the art Visitors' Centre which features products made at TMMC as well as interactive displays.  The tour program consists of a 10-minute video presentation about TMMC, its history and manufacturing methods.  Following the video presentation, visitors embark on a motorized tram tour through their Welding and/or Assembly shops.
Date:

Tuesday, 17 February 2015

Time:

1:15 PM to 3:00 PM

Location:

Toyota Motor Manufacturing Canada

1055 Fountain Street North

Cambridge, Ontario N3H 5K2

Registration:
Link
Cost:

Free for 

ASME Member and their family

Free for non-ASME Member
TMMC Tour Rules:
Only natural fibres may be worn in the plant (wool, cotton, silk, linen, etc.)

No Acrylic, Polyester, Rayon, Synthetic fibre (microfiber) clothing can be worn while on tour.

No shorts, skirts, tear-away pants, nylon pants or nylon tops.  Cotton smocks will be provided if necessary.

No hates or scarves can be worn while on tour.

No open sandals or high-heeled shoes.

No cameras, cell phones, pagers or other communication devices.

No MP3 or other music players or any time of personal headphone device can be worn during the visit.

No purses, bags, or knapsacks – these items will be stored under lock and key in the Visitor's Centre while one tour.

No food or drinks allowed during the tour.

Arms and legs must be kept inside the tram at all times.

Safety glasses must be worn at all times – these will be provided.

Each guest must wear an audio headset during the tour.

Children must be at least 8 years of age, and must be accompanied by an adult.

Visitors who are under the influence of alcohol or drugs are not allowed to enter the facility.

Smoking is not permitted on site.
For more information please visit www.tmmc.ca
For any further questions regarding this tour, please contact Mayurthen Suppiah at msuppiah@asme.org
Whether we are colleagues, project managers or the senior leadership team – those who are most successful in their role are able to manage efficiently and lead effectively.
Peter Drucker, a leadership thinking guru stated: "With the rise of the knowledge worker, "one does not 'manage' people. The task is to lead people. And the goal is to make productive the specific strengths and knowledge of every individual."
Essentially, regardless of your role in the organization we must be able to organize communications or tasks, not just to maximize efficiency, but to nurture skills, develop talent and inspire results.
The Dimensions of Leadership Performance Workshop will give participants the strategies and techniques to lead with ease.
Date:

Saturday, 31 January 2015

Time:

10:00 AM to 12:00 PM

Location:

Fairview Library

Room # 3, 4th Floor

35 Fairview Mall Dr

Toronto, ON M2J 4S4

Registration:
Link
Cost:

Free for 

ASME Member and their family

$5.00 for non-ASME Member
Participants will learn:
Leadership vs. Management - Are they really that different?
In our knowledge economy, where value comes increasingly from the knowledge of people, and where workers are no longer undifferentiated cogs in an industrial machine, management and leadership are not easily separated
The Key Foundations of Motivation
As a leader or manager, you play a key role in building on a solid foundation and motivating others - 70% of people leave their boss, not the company.
Navigating Difficult Conversations & Situations
Learn to navigate and approach difficult conversations with tact and diplomacy.
Accountability = Consequences
Understand the fine line between expertise leaders may have in a specific area with the trust those leaders have in the experts they have hired.
Speaker: Corey Atkinson, Performance Training Specialist, Dimensions of Leadership
Corey is a keynote speaker, entrepreneur and leader - who studies, practices and is an expert in captivating groups of people - three or 3,000. A masterful communicator, he uses all the presentation senses – sight, sound, touch – to paint pictures with his words and combine analogies that connect with everyone in the room.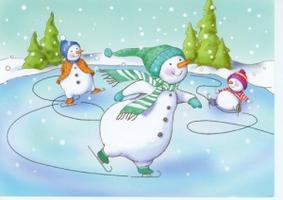 ASME Ontario Section is proud to present a "Skating at Harbourfront"!  We invite you to skate in the evening at Toronto's best outdoor skating ring. Come and enjoy a DJ Skate Night with Toronto based DJ Caff.
Natrel Ring is tucked away behind York Quay Centre and set against the beautiful shore of Lake Ontario. The city's most scenic rink awaits you. The Natrel Rink has been an unparalleled skating destination in Toronto
for 30 years. It has a heated indoor change room with lockers and skates rentals. 
Date:

Saturday, 24 January 2015

Time:

7:30 PM to 9:30 PM

Location:

The Natrel Rink

235 Queens Quay W

Toronto, ON M5J 2G8

Registration:
Link
Cost:

Free for 

ASME Member and their family

Free for non-ASME Member
On-site Rental Pricing:
- Adults (13+) - $8
- Children (12 & under) and Senior skate rentals - $6
- Helmet rentals - $5
- Skate + Helmet rental combo - $11
Safety: For your safety and wellbeing we advice to wear CSA Approved helmets.
See you there!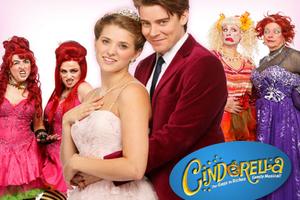 ASME Ontario Section is proud to invite you to its annual holiday social! This year we're kicking off the festivities with an optional group dinner at the Firkin on Yonge Pub and Restaurant, followed by Cinderella! A live stage musical of epic storytelling, acting, singing and comedy for the whole family to enjoy!
The evening will begin at 5 pm at nearby restaurant and pub, The Firkin on Yonge. There, you may meet and dine with ASME Members and guests alike. After consuming a delicious dinner we'll head out towards Toronto's prestigious Elgin Theatre to view Ross Petty's "Cinderella"at 6:45 pm. Starring CBC television's "Over the Rainbow" actress Danielle Wade as Cinderella, Cinderella is a live stage family musical full of top-class acting, songs and comedy alike to keep all audiences amazed and entertained. Attendees have an option to skip the dinner and join us for Cinderella musical only at 6:45 pm. Please note that dinner is  paid individually at own expense.
Come join us and feel free to invite friends and family to take advantage of this holiday delight!
Date:

Thursday, 18 December 2014

Time:

5:00 PM - 9:30 PM 

Location:

Elgin Theatre

189 Yonge St

Toronto, ON M5B 1M4

Registration:
Link
Cost:

$30.00 for 

ASME Member and their family

$35.00 for non-ASME Member
FAQs
Are there an age limit to enter the event?
There is no age limit for the event.
What are my transport/parking options getting to the event?
Elgin theatre is acceible through public transit (TTC) by Queen Subway Station on Younge University Spadina Line. Paid parking lots and garages are available around the theatre as well.
Is there a dress code for the event?
There is no dress code required for the event.
Can I bring my friends and family to the event?

Yes.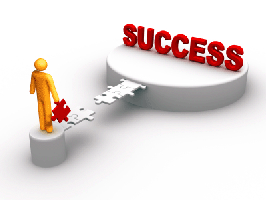 Has this ever happened to you? You've been instructed to list your career accomplishments, and you can't think of any. You know you have had accomplishments, but you just can't dredge them up.
Researchers suggest that what's unique about accomplished professionals is theability to leverage their skills and achievements towards their success. As Teddy Roosevelt once said "Do what you can, where you are, with what you have."
Join us for a workshop with well-known Donna Messer that will give you the knowhow, tools and techniques to leverage your success. This workshop provides you with the basic ways to use leverage to achieve success, personally and professionally. It is by using leverage, that you can lift an incredible load without any struggle. Whether you are looking for a job or a boost in your career, this is an excellent opportunity for you to learn and develop networking skills to stick out from the rest.
Date:

Saturday, 6 December 2014

Time:

11:00 AM to 1:00 PM

Location:

University of Toronto

Bahen Centre for Information Technology 

Room# BA 2145 

40 St George St

Toronto, ON M5S 2E4

Registration:
Link
Cost:

$15.00 for 

ASME Member and their family

$20.00 for non-ASME Member
Refreshments will be provided.
About Donna Messer:
"Speaker", "journalist", "author", "coach", "trainer", "advisor", "facilitator", "mentor" and "leader" are all words that describe Donna Messer to a tee.  Look closer, however, and you'll see that a common theme runs through them all – a love of people. For more than two decades, Donna has been a renowned expert on and promoter of the often overlooked, true currency of business – personal relationships – how to forge, nurture and leverage them to enable those who properly cultivate these relationships to put them to mutual benefit.
As President of ConnectUs Canada, Donna's contact network extends well into the tens of thousands – a network that she routinely and freely shares with her clients, associates and acquaintances via the extensive speaking engagements and workshops she holds around the world.
A dynamic, highly sought-after speaker, Donna has spoken throughout North America, the Caribbean, Mexico, Europe and Iceland on a host of topics dealing with the art of networking and the ties that bind.  She has spoken before Federal, Provincial, Municipal and State governments, even serving as an advisor to the Prime Minister's Office (PMO) on issues relating to women in business.
Among Donna Messer's several hundred clients are top tier financial institutions, boards of trade, major accounting and law firms, and leading universities and colleges across Canada.  Donna is also a frequent featured speaker at HAPPEN, Canada's largest executive networking organization.  
A sampling of her name clients include:   Bell Canada, Honeywell, Certified Management Accountants, Canadian General Accountants, RBC, TD Canada Trust, BMO, CIBC, Scotiabank, Schulich School of Business, Rotman School of Business, Ernst & Young, Industry Canada, HP (Hewlett Packard), IVY School of Business,. Canadian Plastics Association, Women in Food Industry Management, Cushman and Wakefield, Hospice Association of Canada, Laurier University, Markel Insurance, Trade Ortho Bio Tech, Women's Leadership Foundation – Calgary, CIRI Alberta, Manitoulin Workforce Partnership, Rogers Communications Inc., Big Brothers and Big Sisters Association, Junior Achievement World Conference, Petro Canada and Sun Life Assurance.
A noted author and journalist, Donna's more than 4,000 articles have graced the pages of newspapers and magazines including Enterprise Magazine, Small Business Canada Magazine, Career Options Magazine, Canadian Opportunities Magazine, Life and Fashion Magazine, Pets and Animals, Women with Vision Magazine, Company of Women Magazine, Timeless Woman.  Donna has interviewed various "movers and shakers" including Senator Pamela Wallin, former Liberal Cabinet Minister, Sheila Copps, as well as an exclusive interview with the Duchess of York, Sarah Ferguson.  Among her five books as a published author is Effective Networking Strategies, a Canadian bestseller written in 1993 well before "networking" became the de rigueur buzzword of the outplacement and executive search industries, selling over 50,000 copies over the past 15 years. 
Donna has directed and advised on numerous boards and committees and has won various awards including Woman of the Year - Women in Pursuit of Excellence WFIM, International Leader's Award – Women and Diversity, and the Award for Outstanding Achievement – CACEE.  She was also Ernst and Young's nominee for Entrepreneur of the Year.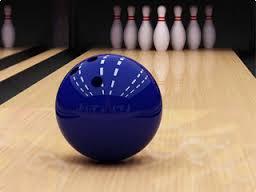 Bored of your daily schedule? Then Grab your best socks and let's pack the bowling alley! Whether you are a beginner who needs gutters, or actually knows what a Turkey is, come on out to join ASME Ontario Section for a fun night of bowling.
This is your chance to mingle engineers and reunite with your old friends. Bring along your family and friends as well. Most of all, it will be a lot of fun!
Ticket includes bowling lane for 2 hours, shoes and light refreshments. Please indicate your dietary restrictions when registering.
Date:

Friday, 28 November 2014

Time:

6:30 PM to 9:00 PM

Location:

Bowlerama West

5429 Dundas St W

Toronto, ON M9B 1B5

Registration:
Link
Cost:

$5.00 for 

ASME Member and their family

$10.00 for non-ASME Member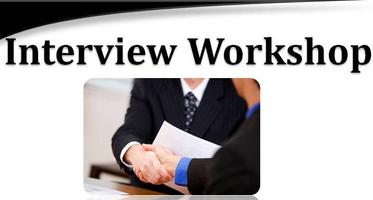 Landing a job interview is only the first steps in securing your dream job. Even the brightest and most qualified individuals need to prepare for the interview process to increase their odds of securing an offer.
Don't know where to start? Let us help! Join us for a workshop that will give you the tools to effectively prepare for an interview. Whether you are looking for your fist job or for a transition job, this is an excellent opportunity for you to hone your interview skills and get ahead of the game!
Presenters:

 Representatives from the Human Resources department at Dillon Consulting
.
Dillon is an international, Canadian owned professional consulting organization committed to guiding clients towards successful application of science, technology and management.  Dillon 
provides a wide range of consulting and design services related to the real estate, resource, industrial and government sectors in Canada and abroad.
Date:

Thursday, 16 October 2014

Time:

5:45 PM to 8:00 PM

Location:

Dillon Consulting Ltd.

235 Yorkland Blvd

North York, Ontario M2J 4Y8

Registration:
Link
Cost:

$5.00 for 

ASME Member and their family

$5.00 for non-ASME Member
Light refreshments will be served at the workshop.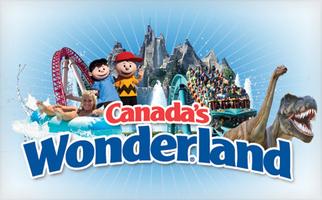 Ever wondered what keeps roller coasters moving? What about the mechanics behind the rides? Well here is your chance to see all those examples from those physics classes finally being put to use! ASME Ontario is going to Canada's 
Wonderland
 on 
Sunday, September 28th, 2014
 and giving all attendees the opportunity to experience tours discovering the engineering behind 
Wonderland
's newest ride. "Wonder Mountain Guardian" provides a new dimension of thrills that combines the excitement of a roller coaster, 3D animation and an interactive gaming experience. The group will meet for the tour followed by admission to the rest of Canada's 
Wonderland
. Please reserve your spot for the tour by registering online.
Date:

Sunday, 28 September 2014

Time:

9:00 AM to 12:00 PM 

Location:

Canada's Wonderland

9580 Jane St

Vaughan, ON L6A 1S6

Registration:
Link
Cost:

$30.00 for 

ASME Member and their family

$35.00 for non-ASME Member
Deadline to register is Wednesday, September 24th
 by midnight.
Hope to see you all there!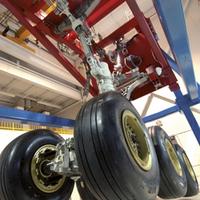 There is a saying in the aircraft industry, "takeoffs are optional, landings are mandatory". This holds so very true when one realizes that the weight of some aircrafts these days, for example the Boeing 747, is close to 1 million pounds! Landing gears are structural components designed to hold the weight of the aircraft and absorb its shock load during landing.
ASME Ontario Section is proud to present an exciting plant tour to Goodrich Oakville. Goodrich Oakville is a division of UTC Aerospace Systems-Landing Gear, a leading provider of integrated landing gear systems and flight controls for commercial and military applications.
They design, test, manufacture and provide after-market support towards landing gear systems and flight controls for a wide range of aircraft.  Its cliental span the globe and include the majority of the world's most leading aircraft manufacturers such as Airbus, Boeing and Bombardier, (the A380, the A350-1000 as well as Boeing's 737, 747, 767 and 777 families of aircraft, the CRJ700/900/1000 and Gulfstream's business jets).
Primary products include main, nose and wing landing gear assemblies, cockpit controls, electronic control units, braking systems, extension and retraction equipment and steering control systems.
Date:

Thursday, 11 September 2014

Time:

5:00 PM to 7:00 PM

Location:

UTC Aerospace Systems

1400 South Service Rd W

Oakville, ON L6L 5Y7

Registration:
Link
Cost:

$5.00 for 

ASME Member and their family

$10.00 for non-ASME Member
Note: The registration information is mandatory as Goodrich conducts a screening process for all attendees as prescribed under Canada's Controlled Goods program. Registration is closed on Sunday, August 17th at 11:59 PM.
Mandatory personal protection:
Safety Glasses shall be worn in all areas of the shop floor at all times. (will be provided)

Approved safety shoes with steel toes are required to be worn in all areas of the plant outside of the red aisles. Open toed shoes or shoes with straps are prohibited on the plant floor with no exceptions. (please provide your own safety shoes)

Hearing protection is strongly recommended on all areas of the shop floor.  (will be provided)
For more information or questions, please contact Hasan Akhter at hasanakhter@gmail.com
Hope to see you there!
ASME Ontario Executive