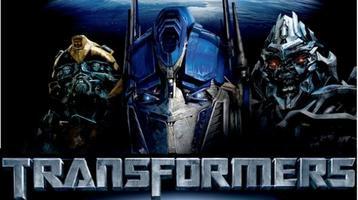 ASME Ontario is charged up and wired in anticipation of our first movie marathon… TRANSFORMERS!!! With their new movie, Transformers: Age of Extinction, being released Friday, June 27, what better time could there be to revisit the first three (that's right, all three) movies in BLU-RAY on the big screen… or at least the biggest screen we could get a hold of!
Join fellow members as we visit the engineering behind these monstrous machines. Could such technology actually exist? How far away are we from creating similar robots of our own? If you're interested, How Stuff Works wrote an article on this in 2006 so imagine how far we've come since then. "Some self-reconfiguring robots, or robots that can change their shapes to perform different tasks, exist today." http://science.howstuffworks.com/real-transformer1.htm
Until we develop the technology to create transformers of our own, or our planet is visited by Autonomous Robotic Organisms from the planet Cybertron (" But you can call us "Autobots" for short."), we can always enjoy the sci-fi creations together, in BLU-RAY.
Date:

Saturday, 19 July 2014

Time:

11:00 AM to 8:00 PM

Location:

University of Toronto - St. George Campus


10 King's College Rd

Room SF1105

Toronto, ON M5S 3G8

Registration:
Link
Cost:

Free
Refreshments will be available for purchase at the event – popcorn and drinks for $1.00 each.
Schedule:
Transformers - 11:00am
Transformers - Revenge of the Fallen - 2:00pm
Transformers - Dark of the Moon - 5:00 pm