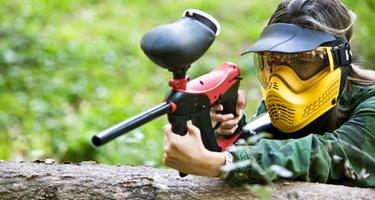 ASME Ontario is bringing you an exciting afternoon of paintball for you to
battle it out with your friends.
On 
Saturday, August 16, 2014
, we will be holding a paintball battle at one
of Toronto's best indoor paintball battlegrounds. Paintball City is a two
storey paintball field with numerous hiding spots and passage ways that
makes you feel like you're in thick of action no matter where you are on
the field. We are offering a massive discount for an afternoon of exciting
fun so come join us and remember to invite your friends and family to this
great event to relax and have some harmless competition with each other.
Date:

Saturday, 16 August 2014

Time:

1:00 PM to 5:00 PM

Location:

Paintball City

35 Stoffel Dr

Toronto, ON M9W 6A8

Registration:
Link
Cost:

$15.00 for 

ASME Member and their family

$20.00 for non-ASME Member
For more information please visit http://www.paintball-city.com
For any further questions regarding this tour, please contact Larry Wong at larry.wong@mail.utoronto.ca

All registration fees are collected to support ASME Ontario Section.

We hope to see you there!