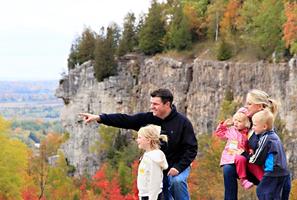 Ever wanted to escape a city to walk in the forest?
They say variety is the spice of life. And Kelso is all about variety. Hiking on marked trails along the Niagara Escarpment, you'll have a hard time choosing what you like better: the countryside views, the countless lookout points or the boardwalk.  
Kelso hiking trails has scenic marked trails meandering through fields and old growth forest along the beautiful Niagara Escarpment. Be sure to enjoy the stunning views across the Golden Horseshoe from the escarpment brim, the historic lime kilns and everything else that Kelso has to offer.
On the behalf of ASME Executives we are inviting you to hike together.